By Nancy Alexander, PT, CSCS
Here I am at camp for the summer with more free time than I am used to. What a blessing this has been. I can think of no better place to be and no better time than summer to relax, reflect and rejuvenate. This month's blog has a little different flavor to it and I hope it lightens your load and lightens your mind. It did mine.
One of my blessings now is that I am writing like a madwoman. Prior to coming north, I hadn't taken pen to paper in a very long time. Now, I write daily and often for pages at a time. I had to buy a new journal because I filled the one I had. When I started, I was tired and dare I say bored. As a result of my writing, energy and enthusiasm are returning to my body daily. Smiles are, too. I knew what I needed as it is that powerful for me. Recently a friend asked me over lunch if I was going to write a third book. "Yes," I said without hesitation. "And I think I've just started it." More on that another time.
This month I am sharing my journal entry for today – tweaked slightly to address it to you, my readers. I heard the analogy below from someone earlier this morning and I wanted to share it with you. It resonated with me and maybe it will with you, too.
Be selfish about what you give your attention to. There is so much drama, negativity, struggle, anger, and well just plain falsehoods out there that, if you give them your attention, they will weigh you down. And you may not even realize it until you start snapping back at your spouse for no good reason or you're just more negative than normal. Yes, both were me. I admit, I needed an attitude adjustment.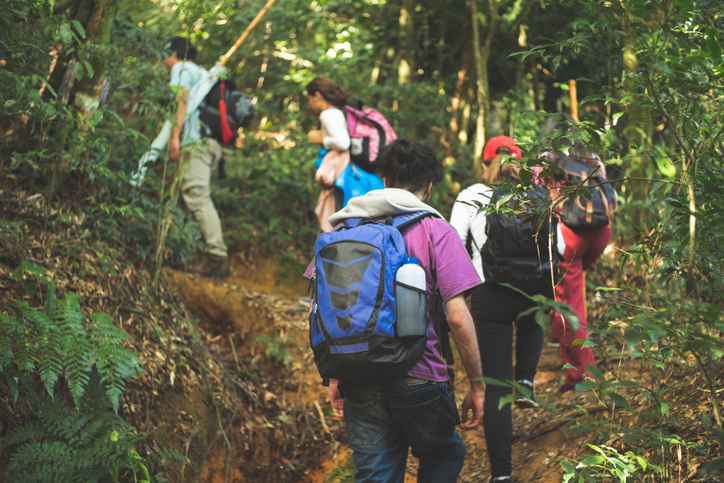 Think of a backpack. The analogy is that each burden you take on is a heavy rock placed in your backpack. This backpack is yours to carry wherever you go. The more rocks you have, the heavier it gets and this makes it difficult for you to live your life as you wish. For example, you slow down and all your thoughts drift to how dang heavy your backpack is. It's all you think about. Before long, you become exhausted carrying all this weight around.
Overfill it to the point that you can't carry it and that leaves you stuck in place. You can't move – emotionally or physically. You simply don't have the strength to overcome the weight of it all. You don't want to go there. Carrying all the burdens presented to you is just not feasible. Many of these rocks aren't even yours anyway. They are the burdens of others that do not belong to you. Let go of the rocks that do not serve you. Not every burden is yours to endure. Empty your backpack. Remove the rocks, the burdens, that have no place in your life.
Lighten your load. And be very careful about accepting other's rocks in the future.
If something matters to you, if it has meaning for you, if it matters to those whom you love, then receive it and address it to serve you. If it doesn't matter, and certainly if it is unethical or can hurt someone else, walk away. Acknowledge it and walk away. Do not take on these rocks. They are heavy and they are not your rocks.
I already knew this but somehow, I strayed. I strayed from clearer thinking and from journaling. Writing may or may not be your thing. Another way to reflect and make time for yourself is through movement and exercise. Take a walk, hike, or exercise in a way that frees your mind to wander, think and dream. Find a way to center yourself, ground yourself, and help make what was cloudy clear.
We all need reminders from time to time, we are human. Be diligent. Be good to yourself. Smile. Give love to those who are worthy. And most of all, give love and grace to yourself, always.