UPDATE:
Nancy and her team lost in overtime (3-2) in the final championship game to finish second in the USA Hockey National Championships Women 60+ Division.
We are so proud of our accomplishment and thank you all so much for your support!!!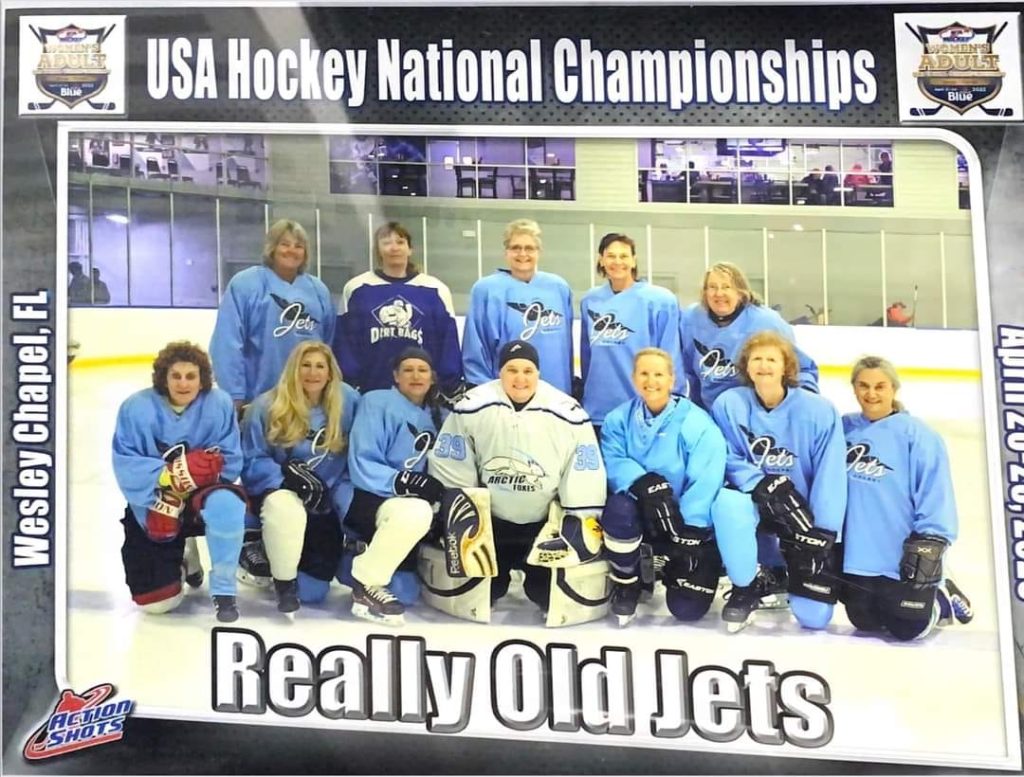 In her second year as a member of the Really Old (Chicago) Jets, Nancy Alexander returns to this tournament held annually in Wesley Chapel, Florida. Finishing runner-up last year, the goal is to win it this year. Nancy and the Chicago Jets play in the Over-60 Women's Division.
All games are played at Adventhealth Center Ice in Wesley Chapel April 20-23, 2023.
Game times are as follows:
Thursday April 20th: 11:45am first game and 3:15pm second game
Friday April 21st: 11:00am
Saturday April 22nd: 6:00pm
Sunday April 23rd: FINALS for top two teams with the most points – 12:45pm
Click HERE for scores and updates. Select the 60+ Open Division.
Cheers to all the participants!